Only the best quality ingredients for your body care. Captured in a can.
We use 100% natural scent which supports endocrine system and skin biome
99% natural plant-powered ingredients. Vegan & never tested on animals.
Circular inside and out. By-product ingredients which are rich in benefits
No parabens, sulphates, silicones, SLS's or synthetic colour or fragrance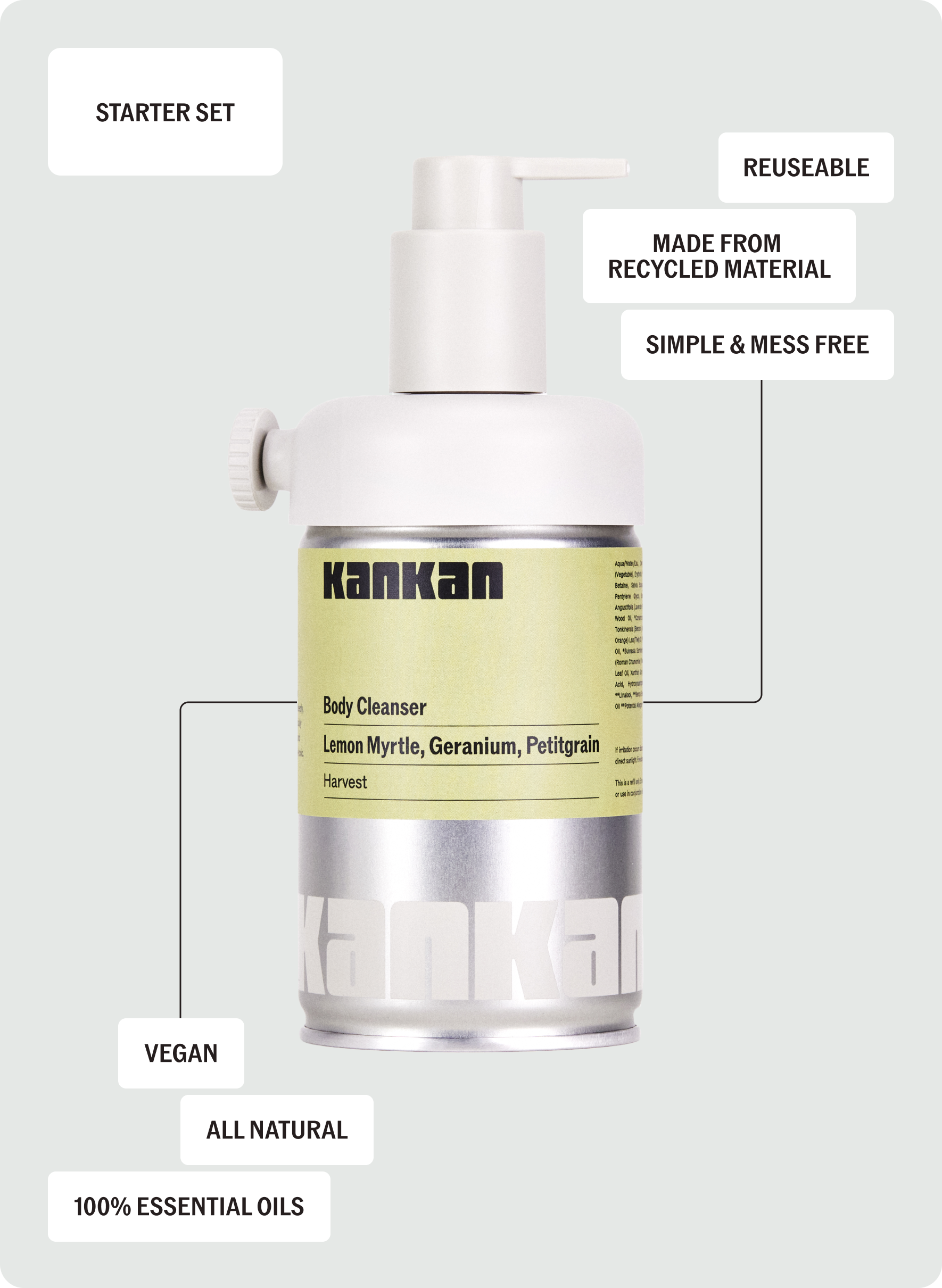 It's Beautifully Simple
Regenerative impact (one can plants one tree)
Metal is infinitely recyclable, with over 90% recycling rate in the UK & EU
Dispenser is made from PCR (post consumer) waste plastic
Award-winning design to simplify better choices.
"A great example of the less-is-more design approach"
SHOP STARTER SETS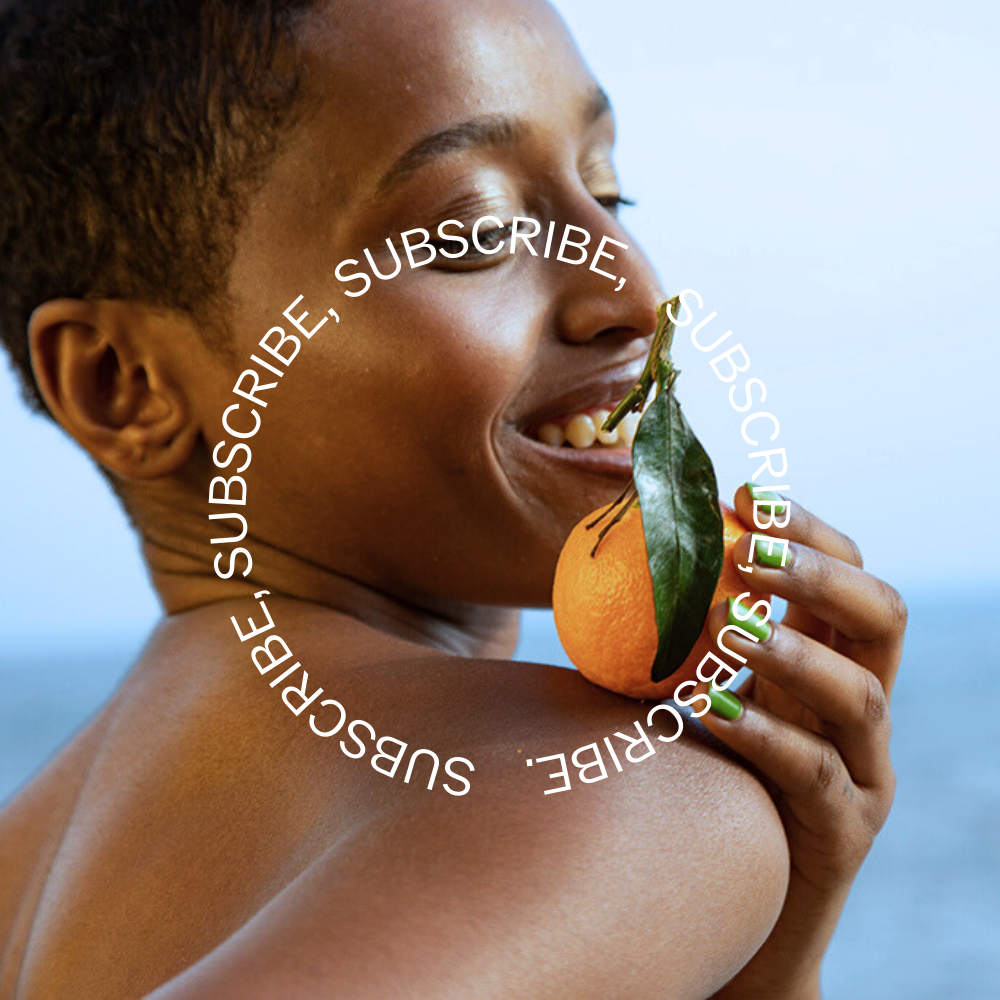 Pleasure on repeat.
Join the many others who subscribe to Kankan and have us delivered to your door.
Relax in knowing you'll never run low again.
Complimentary bespoke pumps with your first order, saving 47% off our retail prices.
Complimentary shipping, always, and every can plants a tree.
You can pause, or skip a month whenever you want. You stay in control and in the loop at all times.
SUBSCRIBE & SAVE
What our customers are saying
Great Products, Great Essential Oil Blends
I've been a Kankan fan since the start but it was great to try the new products and the new pumps that go directly into the cans. The essential oil blend with Grounded is earthy and a nice alternative to sweeter floral fragrances. The soap itself is gentle on sensitive skin too.
The best thing about being able to use the can itself is that if it goes flying in the bathroom there's no broken glass! Great product and essential oil blends!
Uber-Chic Packaging
Have loved Kankan for years and the relaunch has only made me love it even more. All round brilliant product - smells divine, uber-chic packaging and, of course, fully recyclable. I couldn't recommend it more. Try it, you won't look back.
First time buyer
As a first time buyer/user I was hugely impressed by the speed of delivery of my order. The packaging is innovative, practical and works exactly as described. The New Leaf has a great fragrance and performs extremely well in the shower. Overall a fantastic experience and one I, and my family, will certainly be repeating.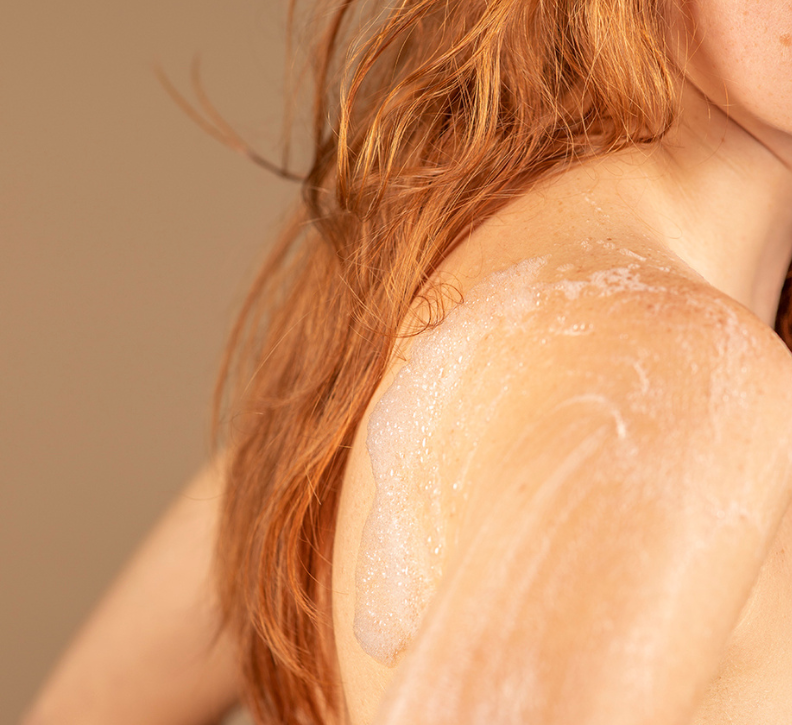 Essential oils aren't revolutionary.
Capturing them in a can, so they stay fresh and fragrant is.
Now you can soak up the botanical benefits of the purest plant oils, preserved and freshly canned by us, everyday in your shower.
Start your day feeling good by treading lighter with Kankan.
SHOP NOW
Follow us at @Kankan_london